Lab Director Interview
"Providing listeners
with entertainment
never before experienced"
Keishi Kandori
Director, General Manager and Head of Technology Strategy Department
Media Platform Lab Co., Ltd.
FY 2019 marks the eighth year since the establishment of Media Platform Lab Co., Ltd., and the environment surrounding radiko has changed drastically. Please tell us about the current situation of radiko.
 In March 2019, we changed the logo from "radiko.jp" to just "radiko". This was done to redefine the services that only radiko.jp can offer as a terrestrial radio simulcast platform. Over the past eight years, radiko.jp has developed a streaming infrastructure and provided unique services including the Time Free archive streaming service and Area Free service, with which you can listen to local radio programs from all the participating stations nationwide without regional restrictions. Utilizing the many advantages of terrestrial radio broadcasts, radiko aims at further development through the creation of new media platforms.
Looking back on its business development, how has radiko progressed so far?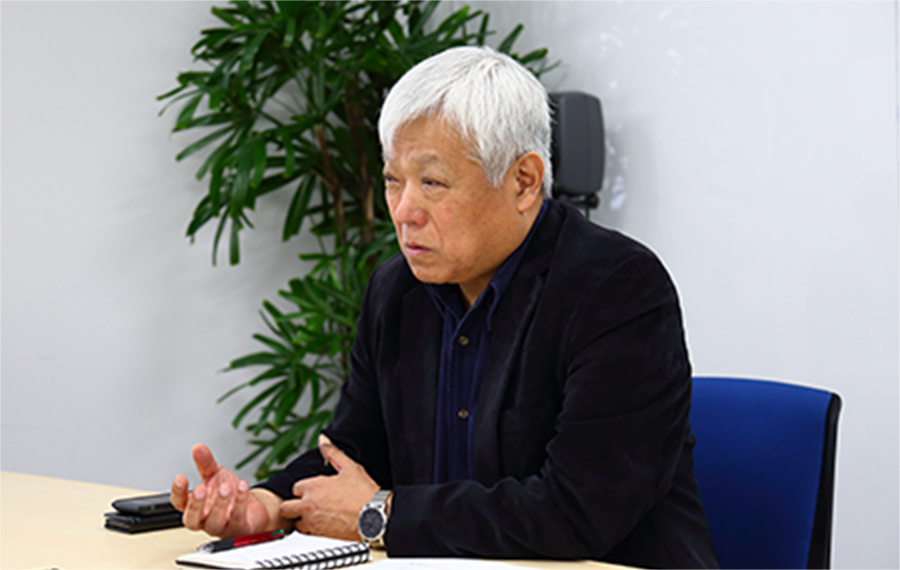 The radiko business was launched with the support of participating stations. We have offered the Area Free model on a subscription basis, and we have just started promoting the Audio Ad service, which is as effective as terrestrial radio ads.
 Although the Audio Ad business started with experimental distribution of targeted ads on radio programs from Tokyo-based stations, by FY 2018 its business area had expanded to cover Osaka-based stations.
Are you expecting further business development with AI speakers?
 An AI speaker is a kind of human interface device. In the 1980s, human interfaces became the focus of attention due to the rise of human-machine interfaces (HMIs). Today, the emergence of AI speakers is creating the same situation as then. Since HMIs connect people and machines, AI serves as an interface that connects people and the outside world. In the future, AI will become standard, like buttons and switches installed on a device, and AI speakers will become more widely used.
 This will require great changes to the specifications of radiko. In the past, we had to tune a radio to the frequency of a desired broadcasting station; but with radiko, you can listen to the radio through the internet on a PC, and even on mobile devices using the radiko app. With an AI-based user interface, by simply voicing the name of a participating station, you can listen to its programs on your desired device. Furthermore, you can adjust the sound volume and quality or change the station by talking to the device. This is the best-suited user interface for a car radio and the like as a way of selecting a broadcasting station.
What are your thoughts on existing users and the future expansion of users?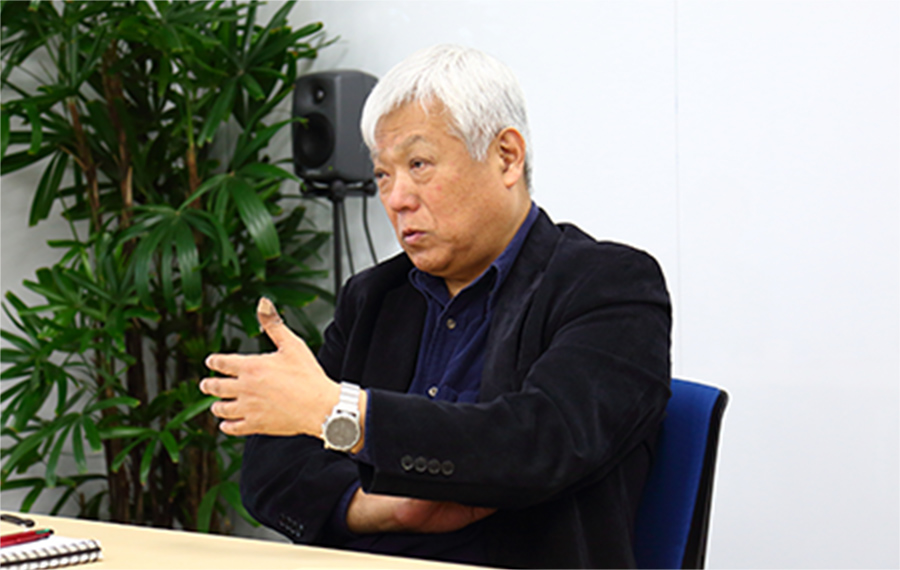 To expand our user base, we must appeal to early adopters who have no hesitation in trying new products. To this end, we are always paying attention to new IP-connected devices in the market that output sound.
 In addition, content development is very important for radiko to keep existing users. Although we need to produce programs that meet the diverse lifestyles of traditional radio listeners, since now we can obtain their usage data through the internet, it is getting easier. By cutting various windows into the wall between creators and listeners for mutual communication, I believe we can provide services that adapt to the tastes and preferences of new users.
Please tell us about the future roles and goals of Media Platform Lab Co., Ltd.
 Traditional media broadcasting was based on radio waves, such as TV, radio, and satellite broadcasting. However, internet infrastructure has continued to improve since the 1980s, integrating computers, communications, and streaming. This has led to the period of generational shift in broadcasting from 2010 to 2020, where internet-based media businesses are taking the place of radio wave-based broadcasting globally.
 Now we are seeing the great transition of platforms.
 Against this backdrop, a new radio streaming platform was constructed which fits the times, that is, radiko. While now terrestrial radio is broadcast in a digital format around the world, digital radio is not so popular in Japan. However, radiko is more advanced than digital radio. This next-generation platform utilizes 4G networks for mobile devices that can be used anywhere in Japan as well as internet infrastructure extending across many homes and offices.
 Our current role is to promote the installation of the radiko app in IP-connected devices. By doing this, we can create an environment where more people can easily enjoy radio content.
 Because today more than 100 million mobile devices are in use in Japan, we are now chiefly developing and providing services for mobile devices. However, our ultimate goal is to make radiko available for all IP-connected devices that have an audio function.