Purpose of Establishment
Media Platform Lab aims to build the next-generation media platform with more extensive media hub functions by providing radiko, an Internet radio distribution platform (stable distribution/operation, technological development, and next-generation platform creation).
(established July 2, 2012)
The greater use of broadband and introduction of a wider range of smartphones, tablets, and other mobile devices with more advanced functions has not only created an environment in which it is possible to access the Internet anywhere in Japan at any time but also dramatically changed people's lifestyles.

At the same time, radiko, a service that makes it possible to listen to radio content over the Internet, was introduced on March 15, 2010.

The service was launched to expand opportunities to listen to radio and eliminate difficulties in receiving broadcasts. As of March 31, 2019, 93 public radio stations throughout Japan and Open University of Japan are members of the service. More than 7.00 million unique users make use of the service monthly, and that number is expected to grow further in the future.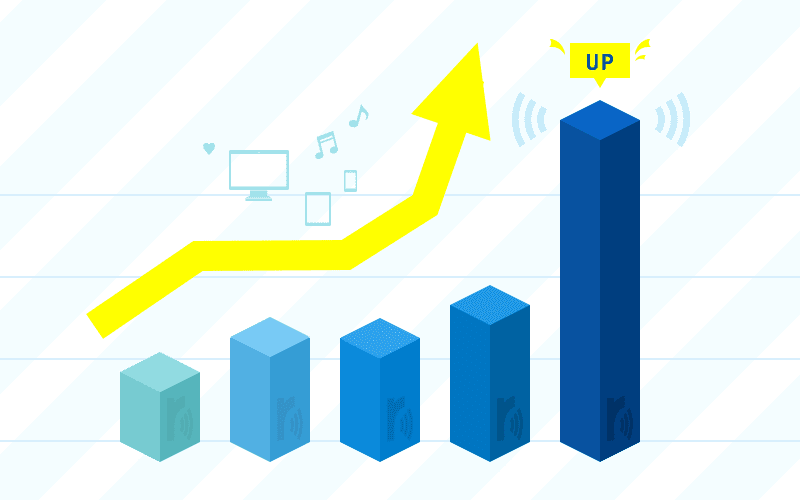 Making use of the properties of the Internet, radiko is transforming radio from a medium that traditionally one only listens to into a medium that one shares. This includes creating a new style of communication between not only program producers and listeners but also among listeners themselves by linking to programs and displaying related information and photographs of performers on listeners' smartphone and collaborating with various SNS.
Media Platform Lab was established to provide sustainable, stable service and create new ways to enjoy radio through radiko, which continues to grow in this way.
 In addition to the free service that provides access to content only available in the area listeners are in, radiko launched the fee-based radiko Premium (area-free listening), which makes it possible to listen to radio content broadcast anywhere in Japan through radiko, in April 2014 and a time-free function, which makes it possible to listen to any program that has been broadcast within the past week, in October 2016. Media Platform Lab provides the independently developed core technology for radiko that includes area-free listening, time-free listening, and premium member registration.
While of course ensuring stable operation of and further developing services for radiko, Media Platform Lab is also aiming to create the next-generation media platform with greater media hub functions that compile various content (information), including not only audio but also text and images, based on that distribution platform.